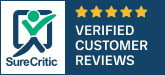 Welcome to
McCafferty Hyundai Sales, Inc.

: New & Used Cars, Financing, Parts & Service, All Under One Langhorne Roof

Our Hyundai dealership serving drivers in Langhorne, Feasterville-Trevose, Philadelphia, Levittown and Trenton NJ offers a wide selection of models, and a team of knowledgeable and welcoming staff members here to offer assistance through your car buying process.

But, we're not limited to new and used car sales. We also offer plenty of auto finance options, car service and auto repair, and can also help you find the right auto parts for your vehicle

Some drivers step into our Langhorne, Pennsylvania showroom ready to take the new Hyundai they've been eyeing for a test drive. Others, meanwhile, are just beginning their search. Regardless, we encourage you to explore every new car we offer at McCafferty Hyundai Sales, Inc..

Beyond simply selling new cars, our dealership is also known for giving Hyundai models a second chance on the road by carrying an excellent selection of used cars as well. Each vehicle we receive from a previous owner is thoroughly inspected to make sure it's fit to be driven in Langhorne and the surrounding Feasterville-Trevose, Philadelphia, Levittown and Trenton NJ areas, meaning you can count on a reliable vehicle when you shop at McCafferty Hyundai Sales, Inc..

New Hyundai Lineup

McCafferty Hyundai Sales, Inc. Eliminates the Potential for Financing Process by Offering Hyundai Solutions Tailored to Drivers from Langhorne
Finding your ideal vehicle is the first half of the car buying equation. The second half is securing a car loan or lease that fits your current financial requirements. That's something the team at McCafferty Hyundai Sales, Inc. is trained to provide, and they do so by sitting down with you, one-on-one. That way, we can learn more about the kind of payment you're comfortable with, your long-term financial goals and address any other questions or concerns on your mind.
Love our customer-first approach and unpretentious expertise? You're not alone. But don't worry. Your relationship with McCafferty Hyundai Sales, Inc. doesn't have to end after you've taken off in a new or used Hyundai. We remain committed to making sure your driving experience is satisfactory for many miles to come. That's why you can find all of the Hyundai parts you might need right here. If not, we can order them for you. Not only that, but to ensure your vehicle is in tip-top shape, our team of car service experts is here to provide all necessary repairs and routine maintenance.
At McCafferty Hyundai Sales, Inc., we're eager to demystify the car-buying process in a way that's clear and informative. The next time you're in the market for a new or used vehicle, we invite you to stop in and meet our kind professionals at 1106 E. Lincoln Hwy. in Langhorne, PA to see for yourself!