Are you looking for a Hyundai Dealer near Fort Washington, PA? Are you looking for a car dealership that offers the best in customer service and products? Do you have a love for the latest and most affordable Hyundai cars? McCafferty Hyundai Auto Group is the place you want to be! Founded in and operating since 1954, McCafferty Auto Group has continued to offer the best for you and all of your automotive needs. Whether you are looking for new, pre-owned or affordable cars, McCafferty Auto Group is more than able to assist you in getting you transportation.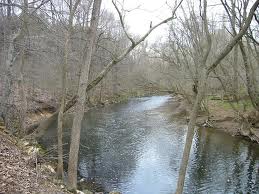 McCafferty Hyundai dealer near Fort Washington, PA uses the MAC, or McCafferty Approval Center to effectively get you into the car of your desires. If you have bad credit, good credit, or no credit, you are welcome to come and get approved in three easy steps. You are offered a free credit check, and you will then be matched to the financial service that is just right for you. We also have Finance specialists that are available to those who qualify. Whether you would like to rent, lease, or own your next car, we are available to assist you. It is really that simple! We have excellent and experienced Sales representatives that are always on hand, and ready to get you into a car today.
 There are over 100 cars available on the lot of the Hyundai dealer near Fort Washington, PA for you to choose from. They range from Coupes, Hatchbacks, SUVs and Sedans. Trade-Ins are also very welcome. You will receive an estimate on your trade in when you visit us. We also regularly have specials on new and used vehicles with excellent financing. All of our cars have been inspected to ensure you are receiving the best quality and the best price. As a bonus, we also have a Parts and Service Center to help you with all repairs on your Hyundai. The center is conveniently located at the dealership, so there is no need to travel any further. We can handle a variety of needs and ensure that our customers are happy with our services.
If you are looking for a Hyundai Dealer near Fort Washington, PA, and you are ready to find your affordable and top quality Hyundai today, please stop by and visit us. McCafferty Hyundai is always ready to help you and provide you with the best for your buck. We are located at 1106 E. Lincoln Hwy. Langhorne, PA 19047. From the Delaware Express Way going south, we are on Route 1. Our convenient hours are Monday through Friday, 9:00 AM to 9:00 PM, and Saturday 9:00 AM to 7:00 PM.Please contact us today at (888) 754-7841.
 From Trenton Road, PA
Head southwest on Trenton Rd toward Linden Ave

Turn right onto Bellevue Ave

Continue onto Neshaminy St

Turn left onto US-1 BUS S/Lincoln Hwy

Destination right
 From East Maple Ave, PA
Head west on PA-213 S/E Maple Ave toward Beechwood Cir

Take the 2nd left onto PA-413 S/S Pine St

Turn left onto PA-413 S/S Bellevue Ave

Turn right onto Bellevue Ave

Take the 1st right onto US-1 BUS S/Lincoln HWY
From Lincoln Hwy, PA
Head southwest on PA-413/US-1 BUS S/Lincoln HWY toward Linden Ave

Continue to follow US-1 BUS S/Lincoln HWY